We rely on fundraising to continue our work and are always looking for more passionate people to help join us and help our work grow. We believe everyone has something to offer so get in touch if you love what we do and want to lend a hand. Giving time and seeing the impact your efforts make is a truly rewarding experience!
Here are a few examples of how people are doing their bit locally.
Markets around Melbourne and Regional Victoria
Based around Melbourne and regional Victoria our markets are our ongoing fundraisers helping us raise funds to cover project costs and start up new things. If you can spare just a few hours to help with manning our stall, or as a coin collector, we'd love to hear from you.
If you live in an area with a great market and would like to represent OrphFund we'd be more than willing to organise stock and branch out to new territory. 
Fundraising for our latest needs
Fundraising Teams have been set up for people who want to be active and help with our latest needs. We highlight campaigns that need urgent funding and then set about creating fundraising events, online fundraising pages and social media campaigns to make each project a reality.
Additionally, we run annual auctions which are heavily dependent on volunteers assisting with the planning and actual event running. You could also help by finding cafes and venues to leave our collection tins in, host a fundraiser yourself or get your local schools involved with our 1Day campaign.
We are here to help direct and assist you with all of the above.
Maybe you have valuable skills that can be applied to help with reviewing reports, analysing budgets, helping plan new projects, organise volunteer trips, update brochures, help run social media webpages, create online fundraising platforms, seek and apply for grants, and so forth.
Our 1Day campaign relies and depends upon volunteers raising awareness in school and businesses. The more involved, the more children we can inspire to make change. For more information visit our 1Day pages. If you would like to become an advocate of this campaign and approach more schools to be involved we would love to hear from you.
Help us make an impact to the millions of kids in the poorest communities that need our help. 
By educating a child, we not only help an individual but families, communities and generations to come.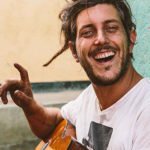 To be able to reach out to a child who has no one and completely transform their life is an amazing and unique experience and one that I'll never tire of.