dream of going to school comes true
By the age of 5 Immaculate and her brothers were orphaned and only had their neighbours to help try and raise them. Living in incredible poverty the neighbours simply couldn't cope with the extra responsibilities. Already, at such a young age, the dream of going to school was over.
For 13 years, Immaculate (and her brothers) have been part of our projects in Uganda and the process of overcoming such hardship is well and truly underway.
Immaculate has always been a gentle, caring and delightful person and when she elected to focus her studies on becoming a social worker it came as no surprise.
Recently that upward journey continued as her amazing grades enabled her to head off to one of the region's best boarding schools where she'll complete her secondary school education before realising her dream of being able to help others through social work. Her real goal is to help children who are living in circumstances she once was in.
By educating a child, we not only help an individual but families, communities and generations to come.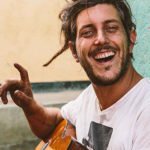 To be able to reach out to a child who has no one and completely transform their life is an amazing and unique experience and one that I'll never tire of.