now studying medical science
Meeting Emmanuel back in 2010, it was immediately apparent that here was a child in need of help and a way out of his deplorable situation. Orphaned at the age of seven, he found himself out of school, hungry and forced to work to survive. His was the life that no 12 year-old child should have. Emmy's journey has taken him further than anyone could have dreamed at that time and reinforces how important it is to give a child a chance. Now, in his second year of a medical degree, Emmanuel has very real dreams of becoming a surgeon. Awe-inspiring! 
By educating a child, we not only help an individual but families, communities and generations to come.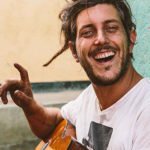 To be able to reach out to a child who has no one and completely transform their life is an amazing and unique experience and one that I'll never tire of.