PROVIDING AN EDUCATION AND A LIFE
Kadiatu was given the opportunity to visit one of our remote projects in Sierra Leone and spent a long day with the local team, traveling bumpy roads in a battered local taxi.
Our conversations led to her disclosing that she was waiting on exam results; hoping that she would get the grades to head off to university to study agriculture. Steve's next question was "Kadiatu, where did I meet you?" To which she replied, "You found me on the rubbish tip where I was living." It had been 10 years and the struggles of those earlier years were long gone. It seemed incomprehensible that she had come so far. Steve even had a quiet tear of joy.
By educating a child, we not only help an individual but families, communities and generations to come.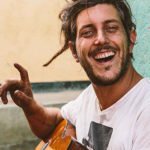 To be able to reach out to a child who has no one and completely transform their life is an amazing and unique experience and one that I'll never tire of.