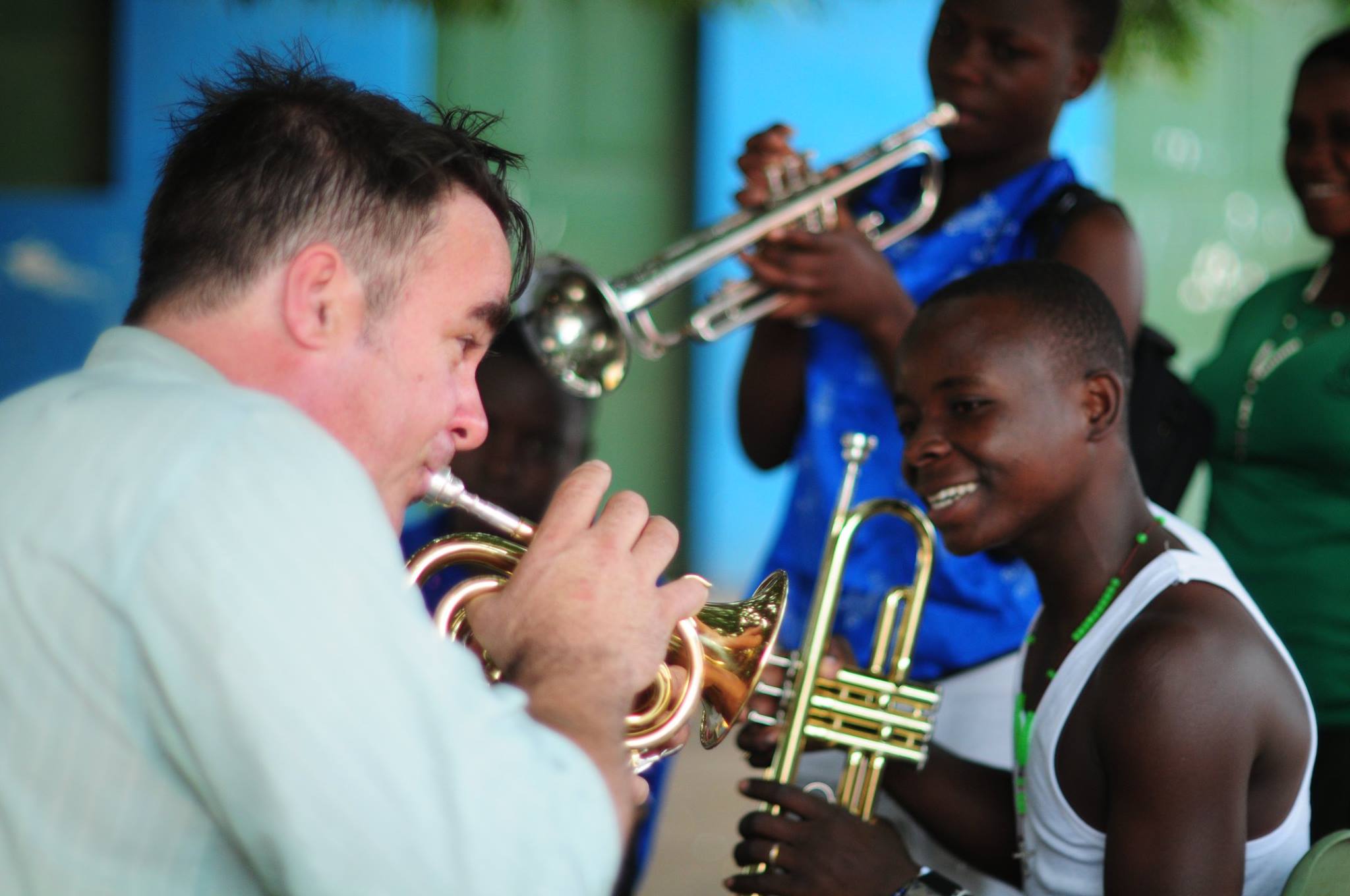 May 13 – Uganda
Exciting day… 5 generous Australians donated trumpets for the orphanage.
The tactics were to start with the drums, which these kids are familiar and totally rockin' with. Then pull out the horns, work out how to play a note, work on rhythm and gauge the interest.
I was stunned.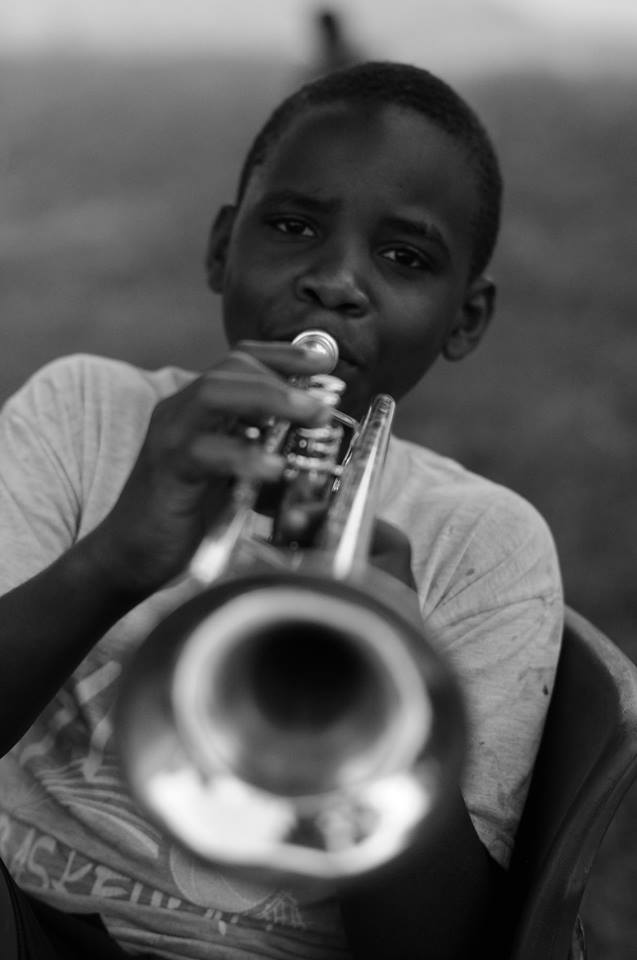 Probably 20 kids had a bash, and 18 could make a good sound, rhythm a given in most cases.
And then there were the naturals.
After 2 hours I had 5 of them, Zonas and Emmanuel in particular, playing the first bit of the Ugandan national anthem and the riff from uptown funk.
I'm not saying they were Miles Davis, but I don't remember ever being so clever. And they could be Miles with the right nurturing.
There was a marching band in town today for a motorbike race -The plan? Employ one (or many) of the band players to teach the kids weekly or more.
We have a band on our hands… I am a bit blown away. (Like that one?)